Tungsten Carbide Ring with Carbon Fiber Inlay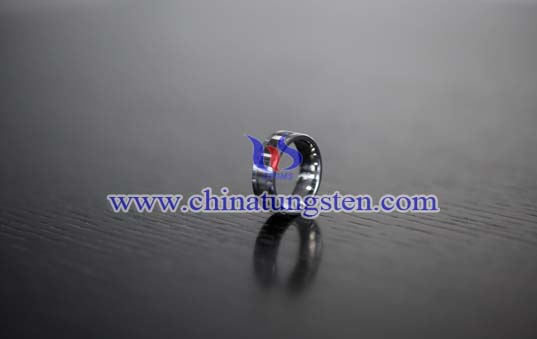 When tungsten carbide is used to create rings, the ring appear with a glistening dark hue often high polished to a mirror like finish for years to come. The finish of tungsten carbide ring is virtually scratch resistant and can withstand heavy amounts of usage. You don't have to be afraid of the grave consequences of accidentally dropping your tungsten carbide ring. Thus the durability of tungsten carbide ring is far superior to gold ring as gold is easily scratched. In between the highly scratch resistant tungsten parts, many ring manufacturers are now able to inlay precious metals, woods, and other materials into a tungsten carbide ring for a contemporary look.
The following are the pictures of tungsten carbide ring with carbon fiber inlay. Please do not hesitate to contact us for any requirement through email or telephone.